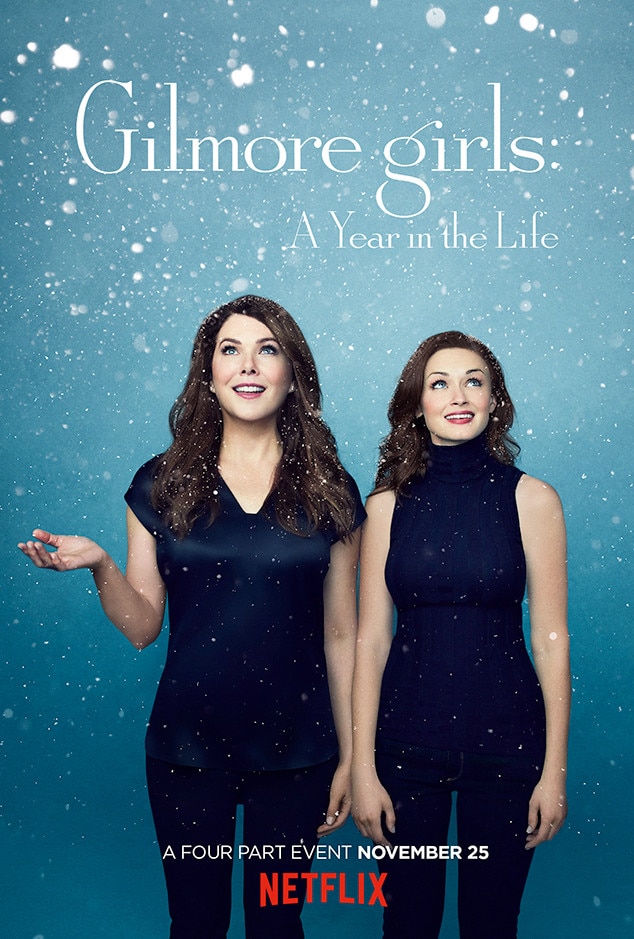 Via Netflix.com
Like the majority of the nation, I, too, was so excited that the Gilmore Girls was coming back! Like super excited!
On Friday afternoon, I settled in; ready for a binge.
I ended up watching 3 episodes- Winter, Spring, and Summer. And I will be honest, I just couldn't keep my eyes open for the last one.
1. Because it was late
2. Because I was so (dare I say it???) bored!
I'm so so glad that the GGs were back, but a few of the story lines were problematic for me.
What the heck did this have to do with anything? I'm still confused! And I seriously dozed off during it. Anyone know the significance of this?
Logan was engaged!
And Rory didn't care. Not at all. When I saw him walk out of the bedroom in London in the beginning I had my arms raised in triumph. Only to learn that he was engaged and this was a secret rendezvous. While we all like to think Rory is a moral saint, she hasn't had the best record with men in the past (hello, Dean while married!) Why couldn't Rory just be with him and him with her and no one else?
I'm sorry. Where did this come from? You just up and leave Luke and tell him you don't know when you're coming back? Typical Lorelei. Typical. Luckily it didn't take long for you to realize that you should get home, and get back to Luke! Because Luke is the best!
Evil. That's just pure evil to leave all of us hanging like that. I mean we all assume it's Logan's baby, but what if it's the Wookie one night stand baby? And now, we will never know. Evil.
Throughout the whole 4 part series, Rory is unhappy. She isn't where she thought she'd be in her career or relationships. Nothing turned out like she thought. I mean, she's back in Stars Hollow at the danged Gazette. But maybe that's what makes this series so great, because it is so relatable. I mean, look at me. I'm not anywhere near where I thought I'd be either. And it's depressing. But I just want Rory to be happy! And me too!
Now don't get me wrong, I will always be a Gilmore fan. Always. While I was a tad disappointed with this re-make, I still loved it. Does that even make sense? There were so many parts of this short comeback that I just loved! And I'm still SO glad that the girls came back for a short time.
What about you? What did you love/hate about the GGs?