I've got a super fun post for today, ladies.
Andrea, from
Momfessionals
, wants to know what the mixed-tape of our life would be.
Well, let me tell you...mine is all over the place!
My other Show & Tell posts:
This will be fun. Sit back and take in all of this musical goodness.
Little Girl, Melanie
My parents listened to country when I was growing up, so I obviously followed their lead. The earliest singer I can remember following is Clint Black. I remember one of my aunts mailing me a clipping of him because I had such a crush on his music, and I was SO embarrassed when I opened it. Too funny.
Kindergarten
My next memory of music is me belting out this song all day, every day. Even on the bus for the older kids. Because I thought I had the voice of an angel. Duh.
Elementary School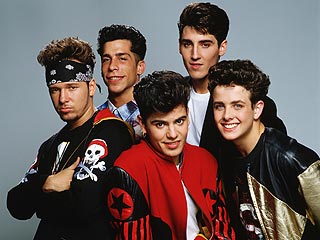 Then began my obsession with New Kids on the Block. Hangin' Tough and You've Got The Right Stuff....baby. Dolls. Cassette tapes. VHS of their concert. Everything. Girl was obsessed. (Fast forward 25 years....imagine my excitement when I got to see them in concert 2-3 years ago.)
Middle School
I began playing basketball the end of elementary school and through middle school. So, I wore Adidas pants, tennis shoes, basketball tees, and was basically a baller. Or so I thought. And I listened to cds like these on and off the court. Imagine a group of 7th grade girls decked out in their basketball gear, rocking out to "crowd-pumpin grooves". Haha. Too funny.
High School
Then I became obsessed with boy bands again. Hey, Brian, from BSB, who also happened to be from Kentucky so I thought we were a match made in heaven! I even got to see them in concert, and thought I was big stuff....from way up in the rafters!
Then N'Sync and Justin came along, and my loyalty shifted when I got to also see them in concert.
This guy opened for NSync, and I remember thinking this was the raciest, most fun song ever! When it comes on XM, I still jam out! "Dumps like a truck. truck. truck." Hahaha



High School- Jr and Sr year
Then one of the greatest songs ever was released my junior year. Every time I hear this song, Country Grammar, I think of my last two years in high school. This song never gets old. (Deja vu moment- imagine my excitement when Nelly started singing this song in concert 2 years ago. I went crazy!)
Graduation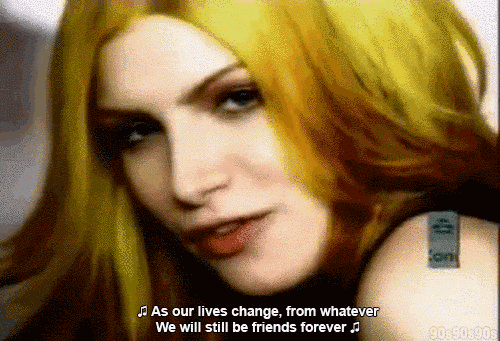 Then high school graduation came (in 2002), and this song was everywhere, as were the tears.
College
Then I went to college, and this was around the time Kanye West hit the airwaves with Through the Wire. I loved it. Little did I know what a psycho he was. But darn it, I like his songs!
20s
Nothing really stands after college and into work. Life was just too busy to remember music and songs and such. Right? Also, I feel like I'm running out of writing juice mojo. Forgive me.
30s
And now here we are. At the Adele stage in life where everything is a reflection and trying to see the future. Who knows. But I'll take it.
Do any of these songs make your mixed tape?