We've reach the end of March; how fast has this year flown by????
Since we're at the end of the month, I thought I'd share my favorites from this month- products and things I love from March. In no particular order....
I was sent this L'Oreal EverCurl 6-in-1 Cleansing Balm from Influenster for testing. You guys. I'm super picky about hair products, because nothing ever seems to tame my wild, frizzy, curls. This stuff though was awesome. It left my hair soft and kept the frizz down. Impressed.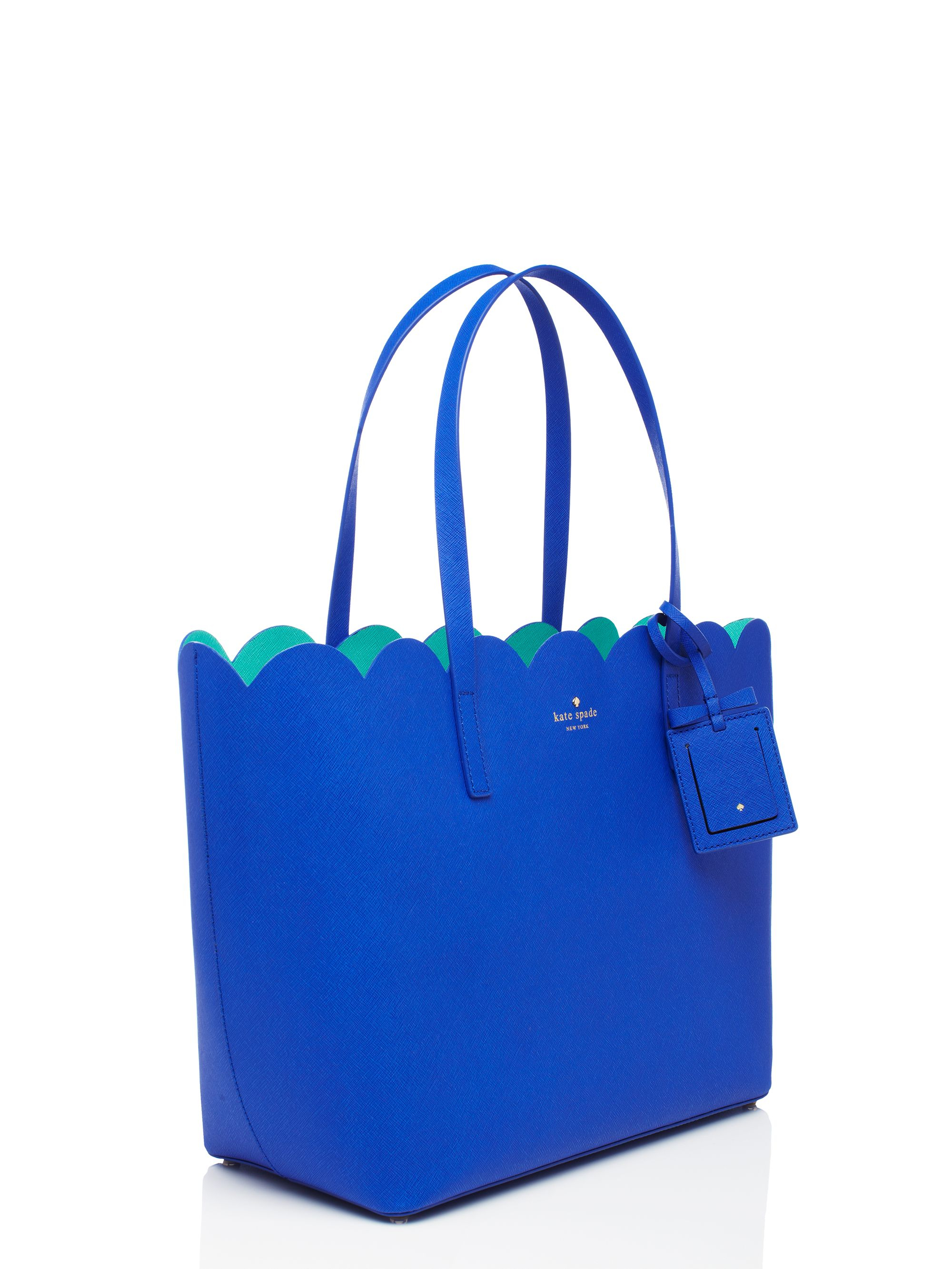 Kate Spade Lily Ave Carrigan Tote in Island Deep Blue
Photo via
I got this super cute purse in this week, and I am obsessed. I love the color and the contrasting color inside. The scallops are my favorite.
Easter was this past weekend, and it was one of my favorites from the month. I love the meaning of Easter and how we celebrate Jesus' resurrection from the tomb. I also loved having my family over for lunch and egg hunts. We had the best time. Love them so much.
Girls Day with my mom and sister are ALWAYS my faves. We drove up to Louisville for a full day of shopping. And eating. My sister is 7 months pregnant so it may be awhile before we get another day like this. Love them.
The SEC tourney is always a fun time. Especially when the Cats come to play. It was a super close game and we pulled out a win!
"Victory in Jesus" is one of my all-time favorite church hymns. I was super excited when we sang it during service one Sunday.
Little Opie is one of my favorites. And when he refuses to walk, and would rather be dragged, well that's just funny.
Those are my faves from the month. What are you loving from March?