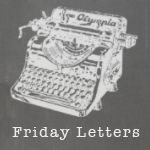 Dear Lexington:
My favorite city. Home of the Wildcats. I'm coming back to ya, baby, and I couldn't be more excited! I don't even care that I'm driving 2 hours to get there and 2 hours back, because we are going to take full advantage of being there. UK Alumni game, shopping, food....ahhhhh. And old KY players that are now in the NBA. Helllloooo John Wall and Big Cuz. Ya better be there. I can't wait!
Dear sniffles:
I have a big day planned tomorrow, please don't ruin it for me. I'm sneezing, coughing (which I just spelled coffing, and then erased....oh sheesh), sore throat--let's get this cleared up soon.
Dear texters:
When I send something, don't just reply with an LOL or Ha. Maybe you don't care to comment or want to talk, but don't get curious when I don't text much with you. Ya gotta give me more than an lol once in a while. K?
Dear readers:
You have no idea how much I appreciate your kind and uplifting words when I'm down or stressed. I tend to post it all, not only the good, but also the bad, and you all amaze me with the well-wishes and happy thoughts. I'm human. I get down and sad and depressed. Just know that reading your comments make me feel so much better! Thank you!
That's all I've got today, kids. Happy Friday; have a fantastic weekend!