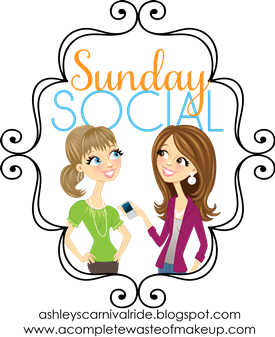 Questions:
1. Favorite Handbag You've Ever Owned
I bought this Brahmin about 2 years ago, and it's the nicest bag I own. I usually don't pay that much for a bag, but thought that this would be one I would carry forever since it's genuine leather and pretty simple.
I've had this Nine West bag the longest. It's a metallic bronze-y goldish silverish color. I usually don't keep bags long, but I've had this one forever.
2. Dream Handbag You Lust Over
There are soo many!
If money were no option, I would hands down buy a Hermes Birkin. How classic is it? And how sad is it that this bag cost more than my car? Oh me.....
Realistically, I'd take any of the following bags. I love a good leather bag that will always be in style. I mean if you are going to drop quite a bit of change for it, I better keep it awhile.
I love this cognac color and embossing of this Dooney bag.
Another leather Dooney, but in a fun color.
This isn't a leather bag, but I love the leopard. I'm not a huge fan of the traditional Coach bag with all of the c's everywhere (for that much money), but I LOVE this one. Leopard is always in style, right?
3. Daily Essentials in Your Purse
Phone, lip gloss/stick/chapstick, wallet, nook, and makeup bag.
4. What's in Your Purse
I'm currently carrying my favorite purse for summer: coral hobo from Liz Claiborne.
What's inside?
Listed left to right, top to bottom.
Top row:
Liz purse, Nook inside Vera Bradley ereader cover, receipts, forms from therapy on Thursday (that I still have to do a report on...ugh)
Middle Row:
Gold makeup bag from Gap Outlet, Fossil wallet, old Blackberry, "Shopaholic" picture album, list, mail
Bottom row
: checkbook, pens, extra keys to house and car, Trident layers gum, minteas (from Birchbox this month!), sunglasses, camera
No wonder it's so heavy!!
What's inside the makeup bag, you ask?
Pepto Bismal pills, B&BW hand gel, Mary Kay pressed powder, EOS lip balm (best ever), extra tampon, eye drops, 2 eyeliners, Revlon lipstick and lip butter, Mary Kay lip gloss, hair tie.
Did you link up with Neely and Ashley? Let me know so I can check it out.
What's in your bag?