...because they're my fave.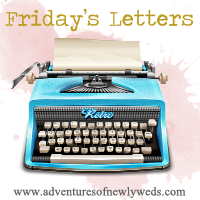 Dear Heat Wave-
Please go far far away. This isn't the equater. We aren't in hell....that I know of. Temps above 85 make me too hot, and when I get hot, I get grumpy. No one wants that.
Dear Bloggers-
I absolutely hate reading sponsored posts. I get that you are doing it for money, but I always hit that red X at the top of my screen when I see that it's a sponsored post. And honestly, how many of you are being for real. You can't LOVE every single thing you're given to review.
Dear precious therapy kid-
I'm so so glad I'm working with you again in therapy. You have changed so much in the past 6 months since I've worked with you, and have come so far. I've missed your sweet, little face.
Dear W & M-
I look good in my pink tee.
Hahahahaha
. or something like that.
Dear Magic Mike-
I'm. So. Excited. to see you tomorrow night. I'm just going to throw this out there...the plot looks so freakin' stupid, but I don't even care. If I can stare at a bunch of hot, semi-naked men for 2 hours, then I'm there. I'm on my way to the bank to pick up some singles now.
Dear Sarah (@Waiting on the Butterflies)-
I hope to see your face tomorrow night. We are already internet bffs and twins, so we better make it official and become IRL friends too. Right? Right?
Dear Friday-
Thank you for coming. #ThatIsAll