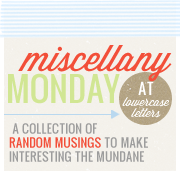 First, I'd like to wish a very Happy Birthday to my sweet sister, Trisha!!
She would kill me if she knew I had posted this picture!
Well, readers, my weekend was as low-key as you can get. I had no plans, and I stuck with that. It was actually quite nice.
On Friday...
I rented two movies. It had been a long day, and I just wanted to curl up in bed and catch up on some movies. The first, Blue Valentine, starred Michelle Williams and my bf, hottie machottie, Ryan Gosling.
I was excited; I just knew it was going to be fantastic. It wasn't. It was horrible. I hate not finishing something, so I kept watching, but I felt like I wasted two hours of my life. It was about a skanky couple going through their horrible life.
This is what Ryan is supposed to look like!!!!
Ryan was a greasy loser in this movie. It almost turned me against him....but then I remembered he was acting, so we are ok again. ;) (Pssst....Ryan- bad choice for a role!)
Next, I watched Revenge of the Bridesmaids.
It was a total chick flick, and I loved it. I mean it was no blockbuster or Oscar-worthy film, but it was cute!
On Saturday....
I woke up and decided to do a little shopping. I drove to Bowling Green later that morning, thinking I would only stop at a few places and be home pretty early.
Wrong. I was there for about 5+ hours. By myself. Again, it was quite nice. I got to take my time, go where I want without feeling guilty....pretty peaceful!
I didn't find a whole lot, but I did come home with 4 pairs of shoes and a few other small things. I was so excited about my shoes, that I decided to share them.
Chinese Laundry wedges. Bought at Hyders for only $21.99!
Yellow Box flip flops. Bought at Hyder's for $19.99.
Black Teva's (on left) from Shoe Carnival for $19.99!

Rampage "Dylann" sandal from Hyders for $19.99!
I got home, checked the mailbox, and had these pretty shoes waiting for me!
Aerosoles "Plushing" from DSW.com for $49.95.
Remember me sharing these last week. They are even better in person! I slipped them on, and it felt like I was walking on a cloud. And they look so much cuter on!! I usually don't spend this much on sandals, but these are totally worth it!!!
So basically I ended up with 5 pairs of shoes on Saturday. That's my idea of an awesome, successful day! I started to feel guilty, but since I cleaned out my closets last weekend and put more than 40 pairs of shoes in the yard sale pile, I think I can purchase a few to replace them, right????
On Sunday....
I went to my sister's church and enjoyed the sermon. I love leaving church with messages that leave you thinking and reflecting. I had a "bridal planning luncheon" with a friend and the rest of her bridal party. The lunch was delicious. Considering it was rainy and in the 50's (yes, it's MAY and in the 50's here in KY), I was anxious to get home and put on some comfy clothes and wrap up in some blankets. I did just that! Of course I watched the DH finale (so good!).
It was rough getting up this morning though. ::sigh:: Only four more mornings until the weekend though!!!
How was your weekend?