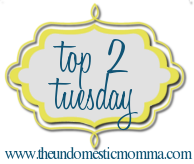 Top 2 Things You Collect
Every time I visit somewhere new (a new city, fun place, show, etc.) I grab a shot glass. They are small, inexpensive, and easy to show off. At my last count, I had 47, but I think I've bought a few since then.
I just thought it was common for people to buy movies that they liked. However, after friends see my collection, they comment on how many I have. I just like having them in case I want to watch them again. This picture is of most of them. Some are in the living room and my bedroom, and some have been borrowed by friends.
What do you collect?